#1 Rated Best Chimney Service -
Chimney Cleaning, Chimney Cap Installation, Chimney Flashing, Fireplace and bricks repair and more.
We Provide Service to in your Local Area
Trusted

Chimney Sweep Professionals in your Local Area
Our Chimney Sweep Pros will have your home and interiors good as new in no time. We promise!
Over 25,000 chimney fires in the U.S. last year were responsible for over $120 million in property damage. Chimney fires can quickly spread into house fires in a relatively short period of time.
When was the last time you cleaned your Chimney?
The importance of yearly chimney inspections and sweepings cannot be understated, as they are the one true way to minimize the likelihood of a chimney fire sparking in the first place. The fact is that clean chimneys simply don't catch fire.
Top 3 Reasons to Sweep your Chimney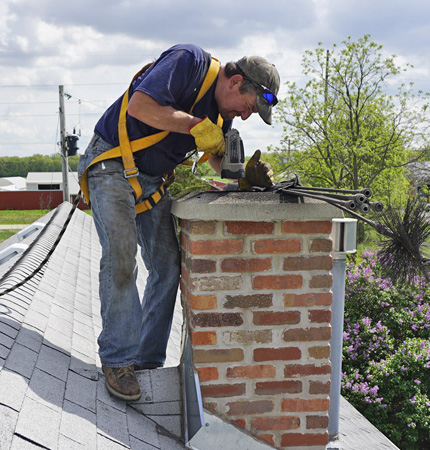 Prevent Chimney Fires
Protect Your Health
Breathing the fumes from gas or solid fuel fires can be dangerous—or even fatal.
Avoid Smoke Damage
If a chimney is not cleaned regularly, soot will accumulate around the flue. This makes it difficult for the flue to draw the smoke upwards and can cause the smoke to enter your room. This soot will leave a black film around your hearth and soil any furniture, carpeting, or nearby decor. Smoke can also leave black stains around your chimney, which can be difficult or sometimes impossible to remove.
What Degree of Creosote is in Your Chimney?
A buildup of creosote is the main reason why it's important to have your chimney cleaned and inspected annually, but did you know that there are three degrees, or stages, of creosote?
Soot: While not dangerous, soot is flammable and spreads easily, leaving dirt stains in your home and potentially causing respiratory illnesses.
Creosote flakes: If soot isn't addressed in a timely manner, over time it can morph into larger flakes, which are highly flammable and more difficult to remove.
Tar creosote: Severe disrepair. At this stage, the creosote coalesces to form a thick, extremely flammable paste along the walls of the chimney. The tar releases gasses, which remain in the chimney flue until a fire is lit. At that point, the gasses as well as the tar will catch fire almost immediately.
Chimney Fire Causes
Factors that increase risk of chimney fires include:
Failing to have your chimney swept often enough, which can lead to soot buildup
Blockages such as soot buildup, animal nests, or bits of foliage in your chimney that can restrict air flow
Burning wet or unseasoned wood, which increases the production of creosote

Here are the Four little things that make us special :
The Best Chimney Sweep Cleaners. Period.
We at Chimney Sweep in Local Area are here to fulfill your professional office and home cleaning needs. Contact us today to get your Free, no-obligation estimate for any cleaning and maintenance needs you can think of.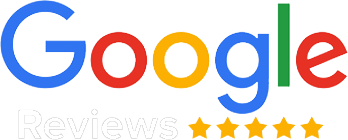 Chimney Sweep
Average rating:
20 reviews
Oct 22, 2022
David was prompt and very professional. He inspected and cleaned the fireplace & went over everything that he did and provided valuable information. Price was better that competitor's. I will definitely continue to do business with this company.
Oct 1, 2022
Very pleased with the professionalism and promptness of service. Chad was very helpful and courteous and the work was done quickly and efficiently at significantly less cost than the first quote we received. Happy to recommend Chimney Xpert.
Aug 7, 2022
Professional and polite company-I was able to get in the schedule the following week of my initial request for service. My tech was Conner and he did a great job. Going to have them back to repair the fireplace gas line.
Aug 6, 2022
Can't say enough good things about this company. James is extremely easy to communicate with, and is glad to answer any questions. The installers were extremely quick, but did a very quality job, at an affordable price. If I need any future chimney work I will definitely be coming back to Chimney Master Dallas.
Sep 30, 2019
I will try to keep this short and sweet! From dealing with the owner about what our needs really were to keeping the communication lines open and his team installing our new Buck Stove.
There is no way I could have been any more pleased with the entire experience. Their team are "First Class" all the way
Sep 27, 2019
Last year's rain did some damage to the exterior chimney brick. I had a crazy quote for 4K in repairs and I sat on it for a while. I called Chimney Xpert as a one stop shop and they were noting but professional, patient with all my questions, and worked with our crazy schedule to get a sweep, inspection and then repair. The solution was half the price and my chimney is in a much better state with waterproofing, repaired cracks and a new chimney cap. Connor was great as was James. I'll be calling to get new gas logs later this year in time for the next cold season.
Aug 20, 2019
Thanks for the rebuild of my upper chimney, with liner & flashing in mid August . The Crew worked hard to get the job done in adequate time. However, as of this date I have not received my warranty information for the work done. I did ask for copies of the pictures to be sent to me of the work on the roof, to verify to the insurance and I have received them and the estimate for another project. Even though they are very busy.

I did find the professionalism of the work being done to be excellent and the follow-up attention from Myrna to be great. They were very busy and the weather didn't cooperate, but patience won out.
Aug 4, 2019
ChimneyXpert is QUICK, every single person from the phone to the service provider is POLITE. They are Talented, Neat, Honest folks, and I could not wait to write this review, to share my wonderful experience. I recommend them with utmost confidence.
Aug 2, 2019
I was in need of having some chimney repair. I contacted via email. James contacted me via email. It was easy to do business since the beginning of the conversation through completion. Good work, and easy transaction.
Jul 30, 2019
Reliable company
Great service! The cleaned my chimney and dryer vent quickly and properly, best part is that they didn't try to squeeze out money by creating their own fictional story of what has to be done, like many other companies do. Good pricing as well!